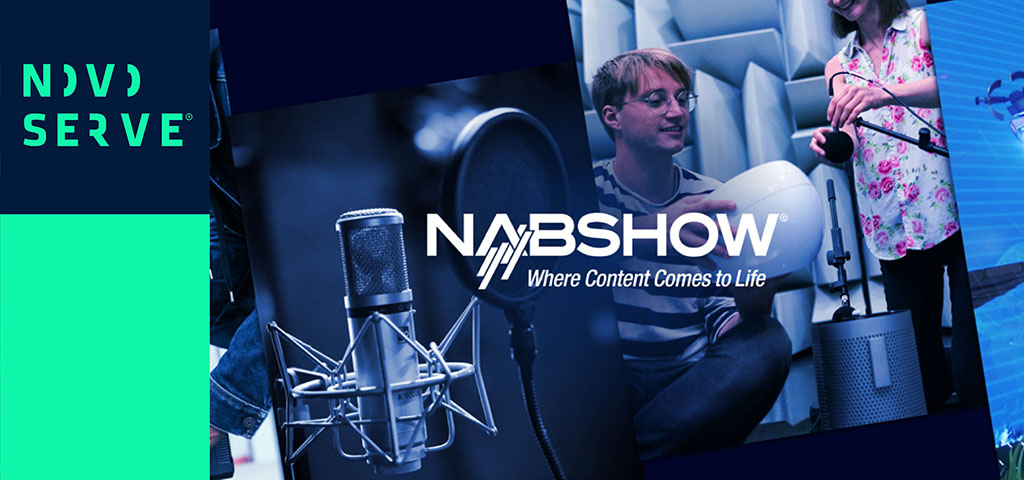 After postponing the event, NAB Show was held in Las Vegas from 23rd till the 27th of April. With approximately 52.000 visitors, it's the go-to industry show for all things broadcasting-related - from content creators to the latest drone technology, to cloud and media servers, NAB has it all.
NovoServe attended the event and talked to industry leaders, all types of companies and representatives and now it's time to tell you all about the trends and innovations that we observed in no particular order. 
1. Increasing demand for back-up storage

It's no surprise that more backup is needed as more content is created. But the way the backup is organized has changed. Large companies with a lot of content now require a secondary cold backup in addition to a primary backup. A backup that is separate from the primary backup and therefore provides extra security. Sometimes even by means of 'tapes' that provide a physical backup of important content.
2. Amazon everywhere
There was this thing that you saw everywhere at NAB show. Big brands with big clouds. While big brands were occasionally visible a few years ago, this time they were well represented. Not just as an organization, but in many collaborations. From software that uses their storage, to backup providers and CDN's that work together with big brands. 
3. Streaming companies are looking for qualitative partnerships
There is an increasing demand for good hosting providers that can respond to the demands of streaming parties. Most 'out of the box' software cannot handle specialist questions yet, but NovoServe can. It was good to see that more and more streaming parties are recognizing this and are looking for a partner who can support them through all kinds of weather.
4. Where is the hardware
A few years ago, specific hardware like drones could be found all over NAB show. Unlike this year. There were hardware parties to show their drones and cameras. But the standard is already very high and there were no huge improvements to be seen.
5. Interactive experience during live events
We have seen it on youtube and instagram for some time now, interaction during live events. Soon it will also be available when you watch a live event on TV. The option to interact with other viewers during this event will change the experience of consuming content. The hardware or 'next-gen television sets' are already available  and the software is heading this way in no time.
In a world where content is king, NAB show is the kingdom. A whole kingdom filled with all kinds of services, products and knowledge that helps everyone to become a content creator. From hardware, to software and consultancy. NAB showed us the opportunities we have as a proactive and qualitative hosting provider for companies focussing on creating the best content out there.